In Transit
We began in fog against a concrete wall.  The missing element was deafening.  Where was the colour? The habituated form that the language of transit signs has taken in our lives has made these colourful icons nearly invisible. 'In Transit' is comprised of 85 unique aluminum panels measuring 610mm wide x 3050mm high; 10 of which, are sculpted into simple benches whose form is inspired by the simplicity of the bus seat.  Anchored to the existing concrete retaining wall, the panels create a new landscape of colour that runs along this once derelict street.
Task
Create an 'in transit' bus stop and public art piece that brings into conscious awareness the language of the road and to reinterpret it's meaning.
Builder

Withheld

Photographer

Mark Hemmings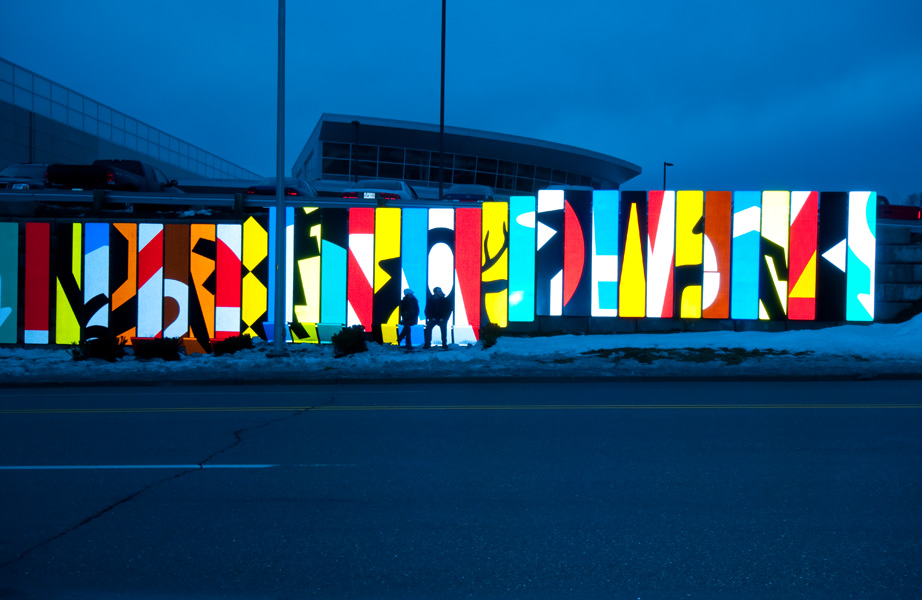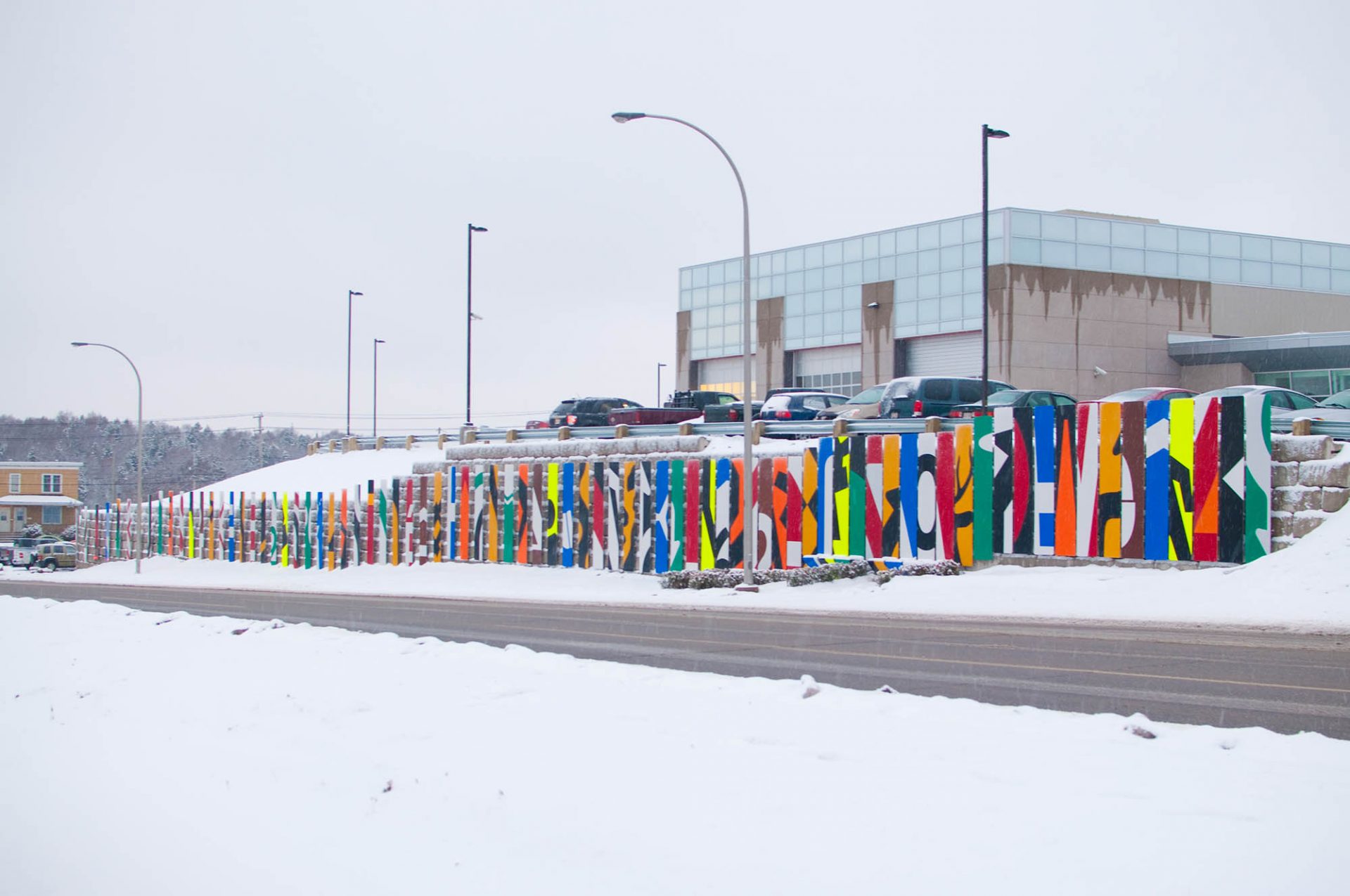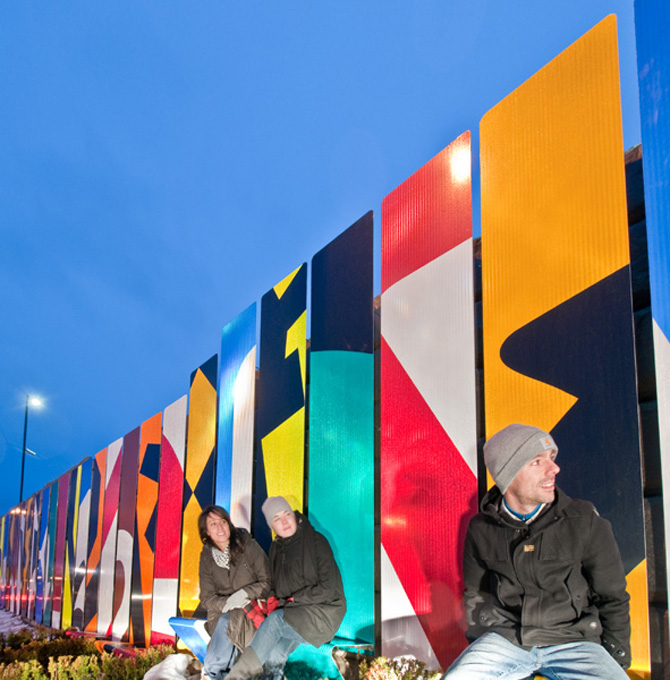 Let's collaborate
Send us an email, to discuss a new project.
We're a team of Architects and designers who are excited about creating unique ideas to help  develop change in this world by turning your specific challenges into opportunities.