Happinez Wine Bar Patio
Set within the stone and brick half-basement floor of a prominent historic Building in Uptown Saint John, the "Happinez" wine bar is home to a new sidewalk patio, nicknamed "hapito" as a fusion of the two words. Local tamarack wood was selected as the principal material for both its natural resistance to rot and salt air, along with its striking grain and texture. While the choice of wood as the primary material for the project speaks to the vernacular of patios, it was important to use the wood in a way that would 'raise the bar', so to speak, on how the material itself would be uniquely implemented. Careful consideration was given to details that would both reveal the inherent beauty of the wood while relying on its strength to create inspired details. A cantilevered bench and bar reveals the strength of the solid wood, while the distinctive curvaceous pattern of the tamarack's end grain is featured along the edge.
Builder

Chris & Al Fanjoy

Photographer

Mark Hemmings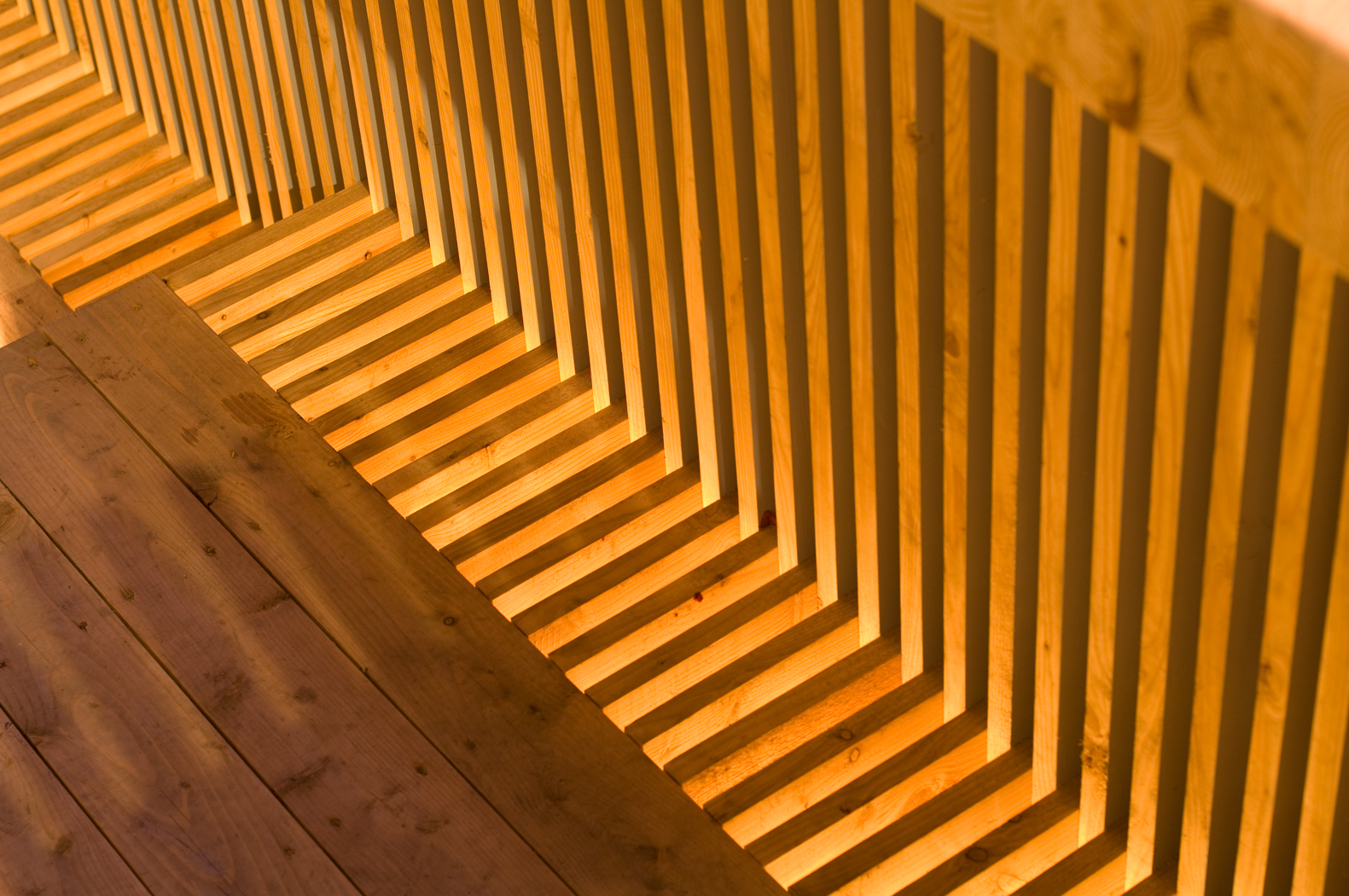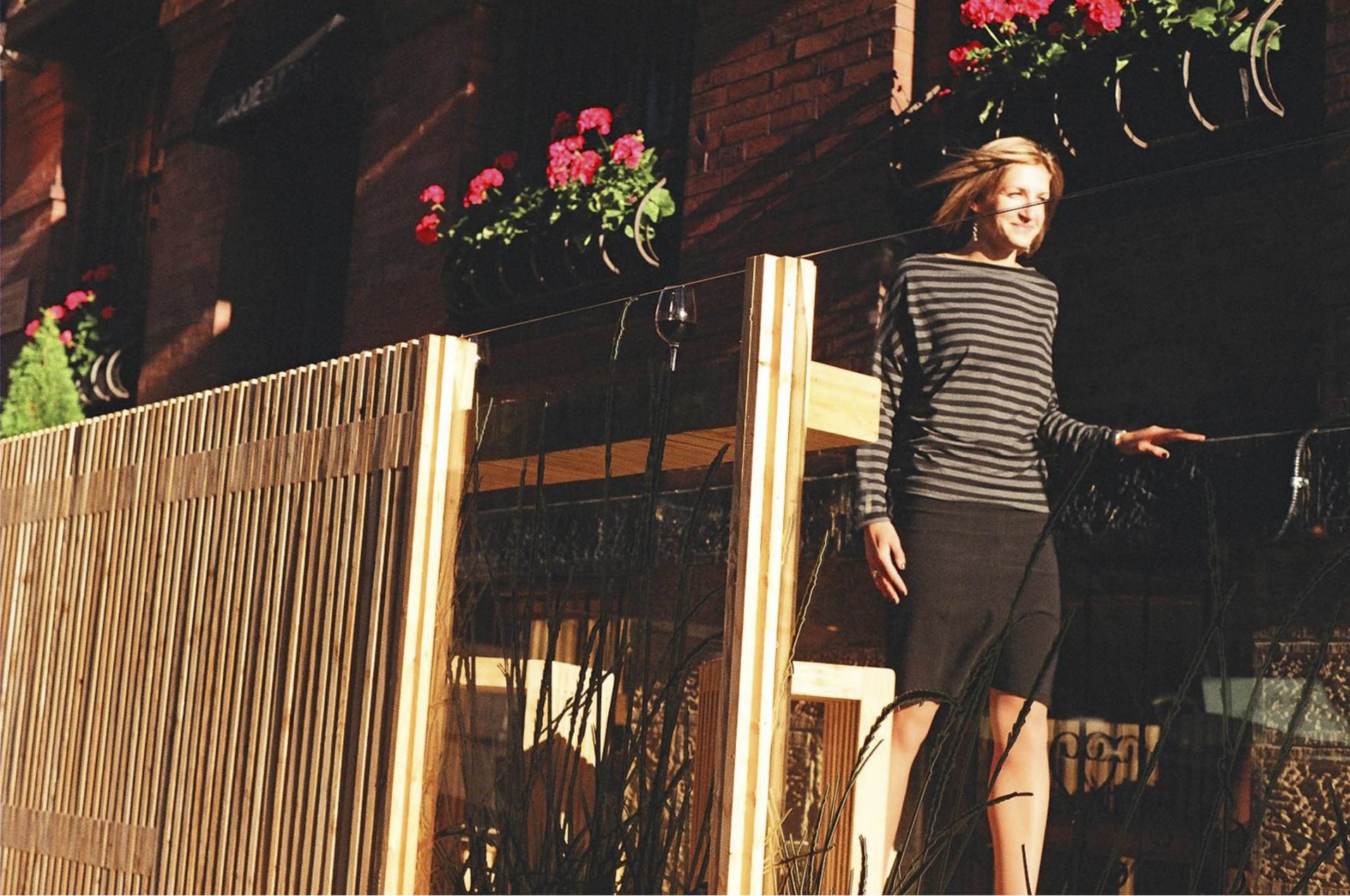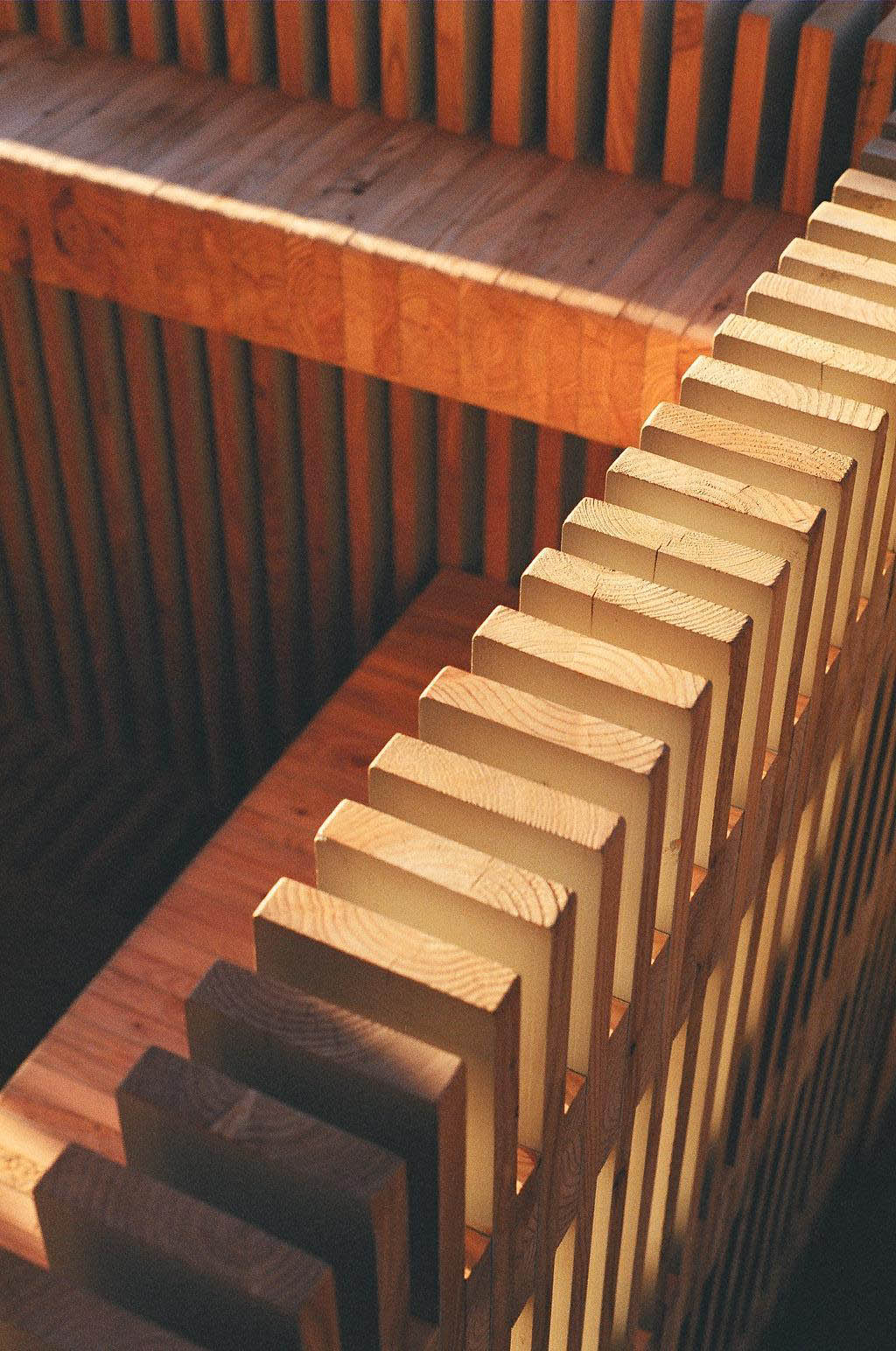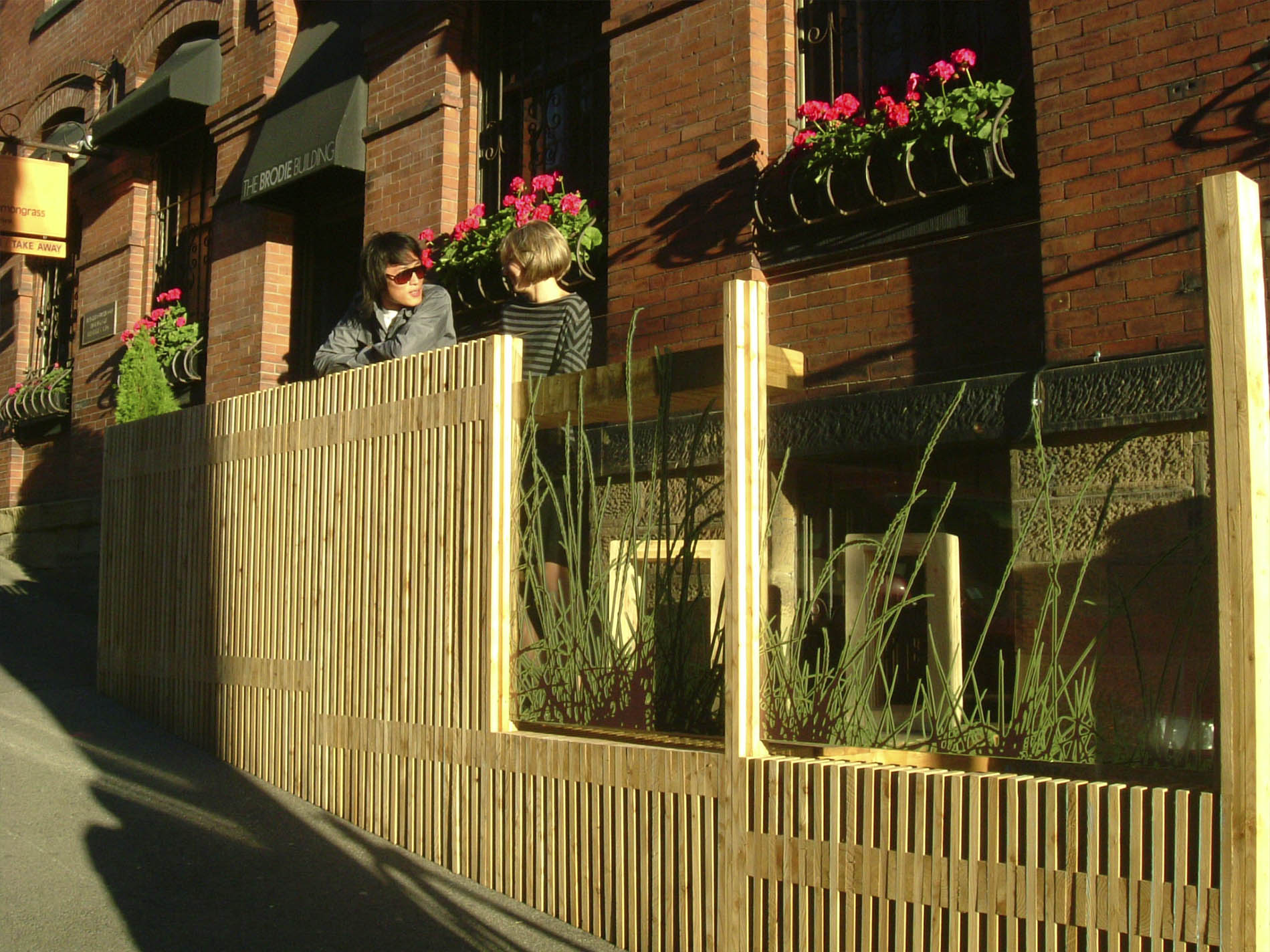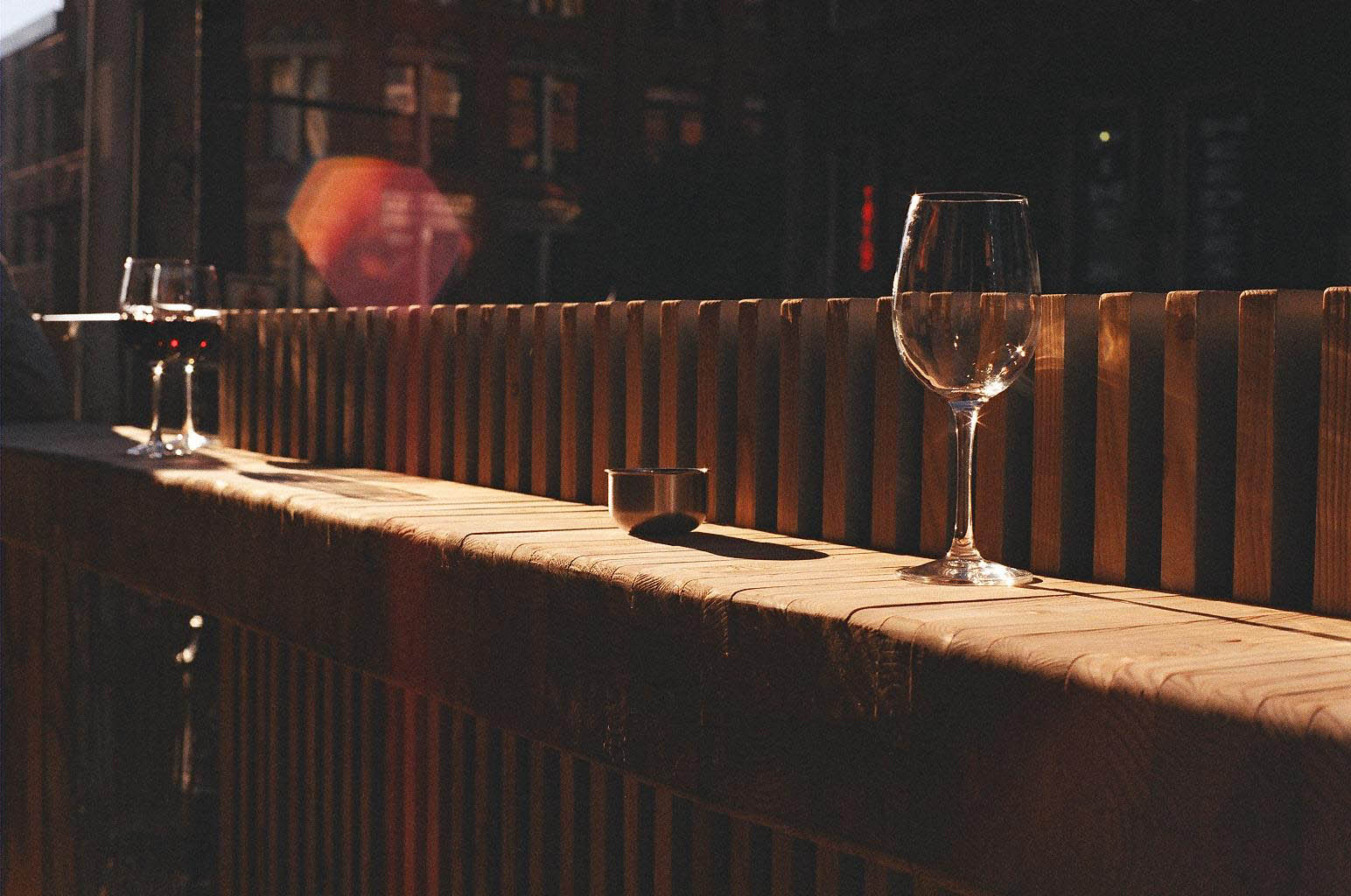 Let's collaborate
Send us an email, to discuss a new project.
We're a team of Architects and designers who are excited about creating unique ideas to help  develop change in this world by turning your specific challenges into opportunities.